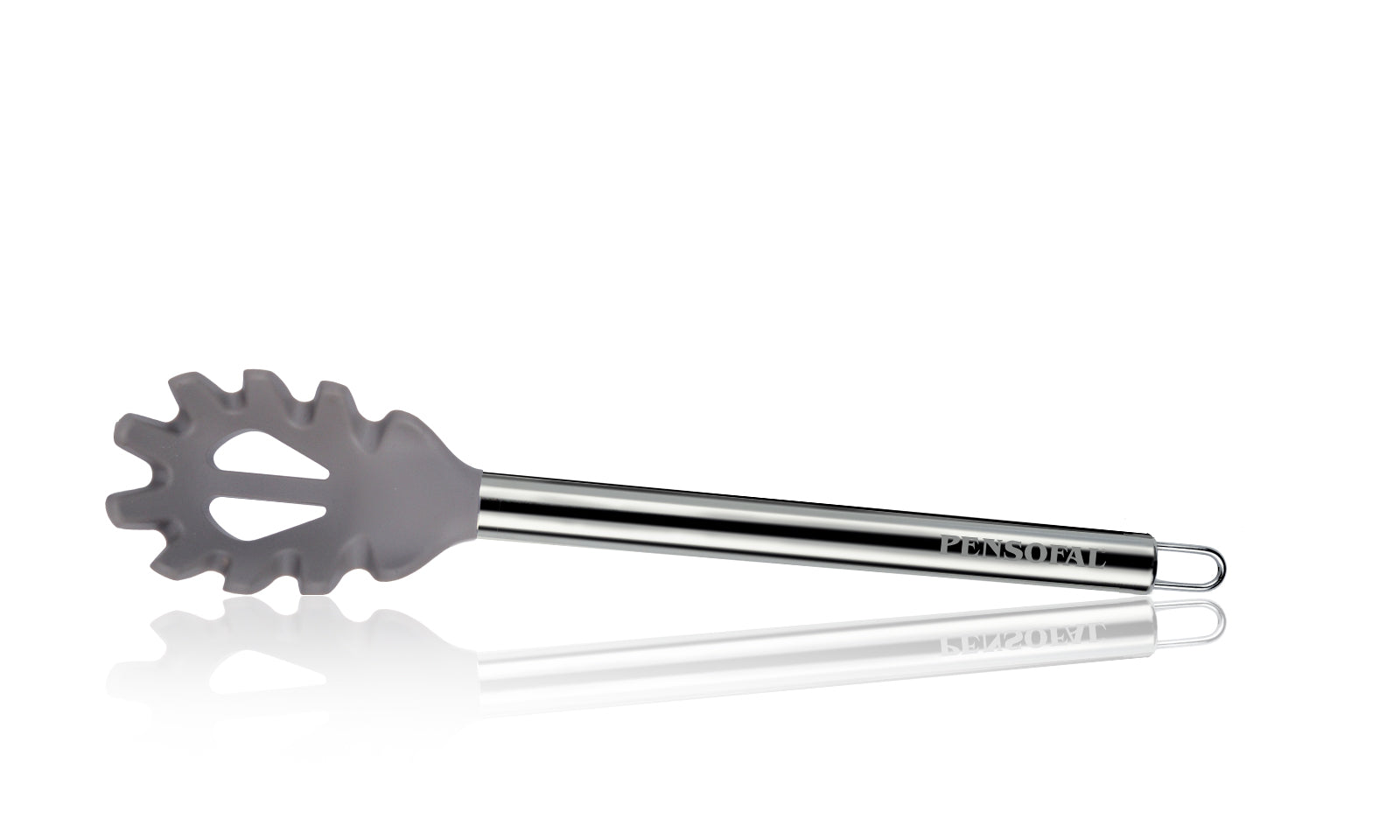 Silicone Spaghetti Server
€10,00
Regular price
€12,50
off
Heat-resistant (250°C) flexible semi-rigid silicone spaghetti server produced with the highest quality stainless steel handle has an exclusive design with attention to every detail.

The silicone spaghetti server is a very useful tool for both picking up and tasting spaghetti while cooking, and for serving them impeccably on the table.

It can also be used in steel vessels, plastic bowls or directly in nonstick cooking vessels (including pans) since it does not damage the coating.

The spaghetti server is immune to acid attack, does not absorb food odors or colors, and is easy to clean.

The silicone spaghetti server comes with a handy hook so it can be easily hung. 
Sizes: 34 x 6 cm
Non utilizzabile in forno

Utilizzabile in lavastoviglie

Acciaio inox e silicone alimentare
Silicone Spaghetti Server
€10,00
Regular price
€12,50